NFL Prospect Scouting Reports
DraftDive is the place for the best NFL prospect reports/ scouting reports there is. Check out our in depth yet easy to read profiles for you, the fans. We break down the NFL prospects your favorite team may take each April.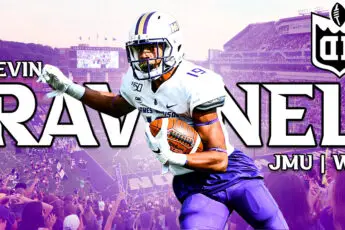 Devin Ravenel NFL Draft Profile and Scouting Report Devin Ravenel Scouting Report: WR, James Madison 2023 NFL Draft Measurements  5'11"...