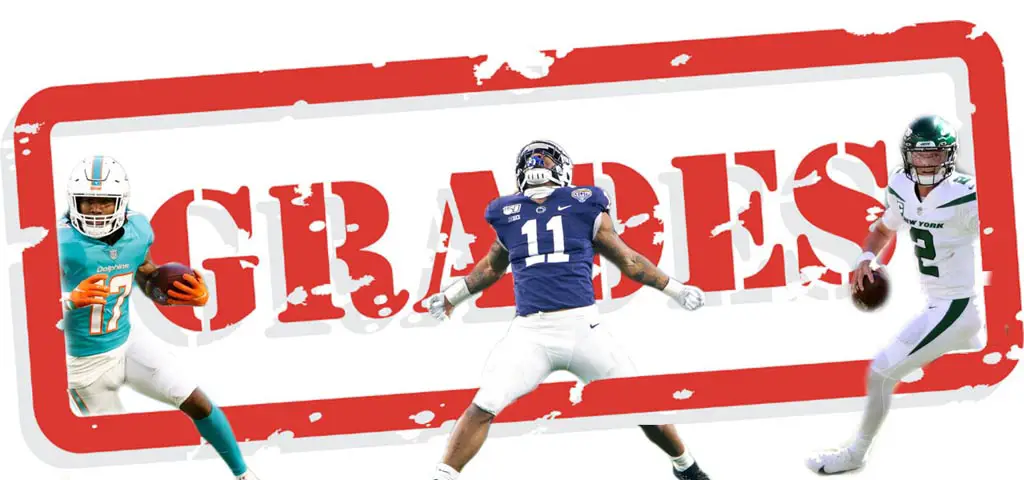 2023 NFL TEAM DRAFT GRADES
Team by Team Draft Grades and analysis for every pick of the 2022 NFL Draft. Our analysts divide and conquer to bring you great takes on why teams did or didn't win the draft. They analyze each pick and explain why some teams had highs and others had lows.
We know it really is too early to know how an athlete will pan out. Some will take a few years to garner true attention but some will be apparent very soon into the season. With that being said it is still just too much fun to look ahead at what could be either a big mistake or a huge gamble paid off.
AFC SOUTH TEAM DRAFT GRADES
AFC EAST TEAM DRAFT GRADES
AFC WEST TEAM DRAFT GRADES
NFC SOUTH TEAM DRAFT GRADES
NFC NORTH TEAM DRAFT GRADES
NFC EAST TEAM DRAFT GRADES
NFC WEST TEAM DRAFT GRADES
Tanks for checking out our Team by Team Draft Grades. With the football season ahead we will have to wait and see how each and every player pans out. Will we be wrong or right regarding your squads picks? Which players will excel and which will disappoint? We will check in at years end and see how we did. Don't forget to come back and see too…